Why we are campaigning
Our early learning centres could be better
Our early learning centres are of inconsistent quality. Too many do not meet National Quality Standard (NQS). According to National Quality Framework Snapshot Jun 2020, 17.7% of centres did not meet the NQS, rising to 18.4% for long day care (excluding preschools).
It's the government's job to improve the system
There are over five systems that relate to early childhood development (childcare, preschool, child health, family support, child protection). These responsibilities are shared between Commonwealth and State/Territory governments, and between ministries and departments within governments. Early childhood development is disconnected and incoherent.
The system's failures affect the development of Australian children
According to AEDC (2018), 21.7% of Australian children enter primary school developmentally vulnerable. This placed a large proportion of our children on a dangerous trajectory. The 2016 South Australian Royal Commission  into child protection, for example, found that one in four South Australian children would come to the attention of child protection authorities before the age of 10 years. This isn't acceptable in a modern society.
Australia's early learning centres are some of the most expensive
Early learning in Australia is some of the highest in the OECD. The Household, Income and Labour Dynamics in Australia (HILDA) Survey, around 27%, Australians spend around 27% of their income on early learning such as childcare.
The system affects workforce participation
The current system is a disincentive to mothers who want to work more than part-time. KPMG's believes Workforce Disincentive Rates of between 75 percent and 120 percent are commonplace for mothers seeking to increase their days of work beyond three per week. Some mothers would actually lose money by working a fifth day.

Our leadership
Nicola Forrest
It was a passion for improving early childhood outcomes that led Andrew and I to establish the Australian Children's Trust in 2001, the precursor to Minderoo Foundation.
We were guided by the principle that if you want to help society or a community, you must invest in the wellbeing and development of children. They are the foundation to a cohesive and prosperous Australia.
It is imperative, then, that every Australian child – regardless of where they grow up or who their parents are – is given the best chance to reach his or her potential. Sadly, this is not the reality for many Australian children.
Over the years my commitment to ensuring every child has the best chance to reach their potential has only grown stronger. Wherever possible I have used my position to advocate for the importance of early childhood development.
Last year we delivered the 2019 Cost of Late Intervention report – shining a light on the billions of taxpayer dollars funnelled into problems linked back to gaps in the early childhood system. Whilst the financial cost is staggering, the human cost is devasting.
Further, our work through Minderoo Foundation's Thrive by Five initiative has seen:
A 10-year joint venture with the Western Australian government signed to deliver the Early Years Initiative.
The creation of the Bright Tomorrows app, placing practical tips to build young brains right in the palm of parents and carers.
The establishment of CoLab – Collaborate for Kids – a joint initiative between the Telethon Kids Institute and Minderoo Foundation.
Eight recommendations delivered to the Prime Minister of Australia to reform the country's approach to early childhood.
14 evidence summaries and reports published.
Over 100 community, government, research and philanthropic partnerships.
Whilst my commitment is still unwavering, I have become impatient with the pace of change. There remains too great a gap between the research that is known, and the policies enacted.
That's why we're helping spearhead a new grassroots campaign – Thrive by Five – designed to bring together researchers, families, educators, and concerned citizens in a movement for systems change in early childhood.
The time has come to change the system of early childhood development, and we want to work with you to realise this critical social and economic reform for our country.
Together, we can close that gap and ensure every child thrives.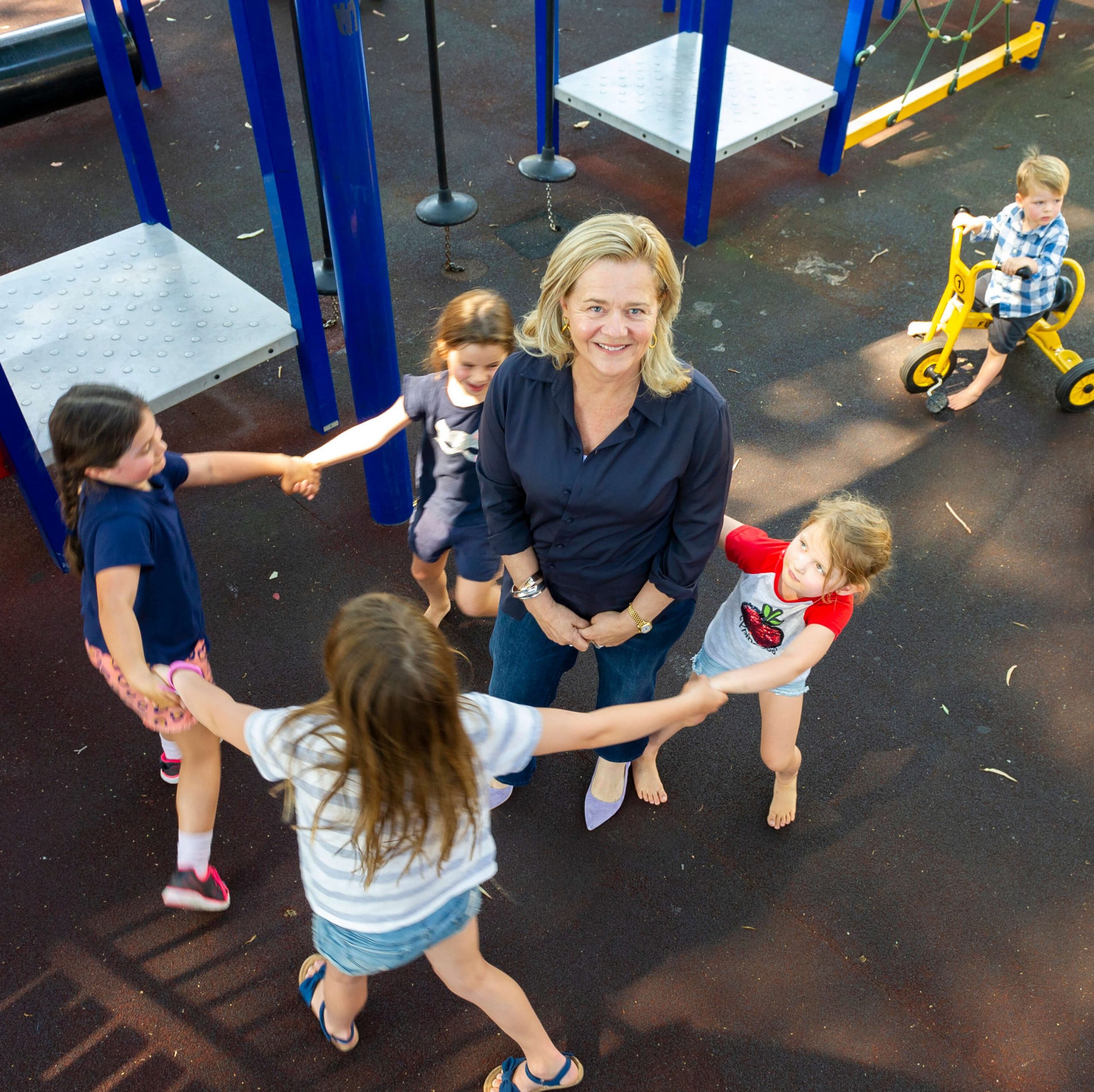 Jay Weatherill – Director, Thrive by Five
In March 2004, as a state Member of Parliament, I was given Ministerial responsibility for South Australian families. Two months later, my first daughter, Lucinda, was born.
In the years since the coincidence of those two events, early childhood development has remained a focus of my personal and professional life.
Before becoming Premier of South Australia, I was Minister for Early Childhood Development. I was inspired by the work of the late Fraser Mustard – a world-renowned researcher in early childhood development – Carla Rinaldi of Reggio Children, and many others.
As Premier of South Australia, I supported the development of more than 100 centres for early childhood development and parenting across the state.
These centres are designed to provide integrated services, and support highly qualified practitioners seeking to connect families with the latest, evidence-based understanding of early childhood development.
I also advocated for systems change, through the COAG process and whenever the opportunity presented.
But I am impatient with the pace of reform. We know what an efficient and effective early childhood development system looks like. There is an immediate need to bridge the gap between what we know, and what we do – and that is what our campaign is all about.
This is an idea whose time has come – join with us as we seek to inspire the next great social reform in this country.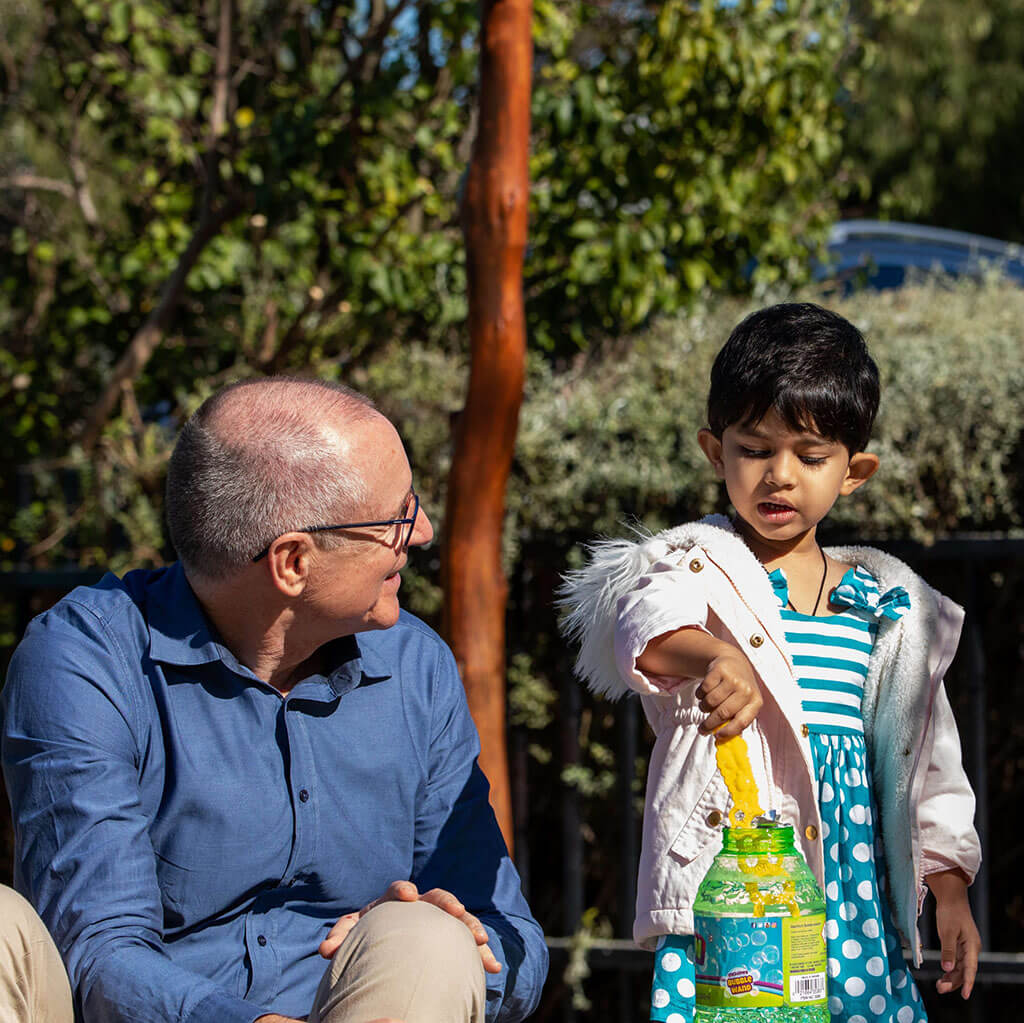 Minderoo Foundation
Minderoo Foundation is a modern philanthropic organisation. The foundation is driven by ideas that will improve the lives of Australians and is prepared to tackle the tough and systemic issues that require leadership and change.
Read more about Minderoo Foundation here.
Supporting individuals & organisations
This campaign is supported by a broad cross-section of the Australian community – business leaders, unions, educators, health professionals, parents, community organisations, economists and leaders from across the political spectrum.
Individuals supporting this campaign include:
Professor Fiona Stanley AC
The Hon Jay Weatherill
The Hon Julie Bishop
Michele O'Neil
Professor Adrian Piccoli
Kate Carnell AO
Dr John Hewson AM
Debby Blakey
Rosie Batty AO
Maggie Dent
Sir Gustav Nossal AC CBE FRS FAA
Diane Smith-Gander AO
Professor Marcia Langton AO
Professor Frank Oberklaid AM
Professor Sandra Eades
Emeritus Professor Sue Richardson AM
Professor Sharon Goldfeld
Julia Davison
Tony Stuart
Richard Weston
Dr Sue Packer AM
The Hon Alastair Nicholson AO RFD QC
Professor Jonathan Carapetis AM
Dr Richard Denniss
Professor Gervase Chaney
Ben Oquist
Fiona May
Dr Jen Jackson
Elaine Henry OAM
Paul Ronalds
Joanne Toohey
Michele Carnegie
Dr Brian Babington
Professor Sarah Robertson
Professor Peter Sly AO
Malcolm Elliott
Deirdre Cheers
Professor Glenn Withers AO
Professor Ross Homel AO
Leith Sterling
Professor Kristy Muir
Emeritus Professor Richard Harding
Samantha Page
Dr Dianne Jackson
Simon Schrapel AM
Organisations supporting this campaign